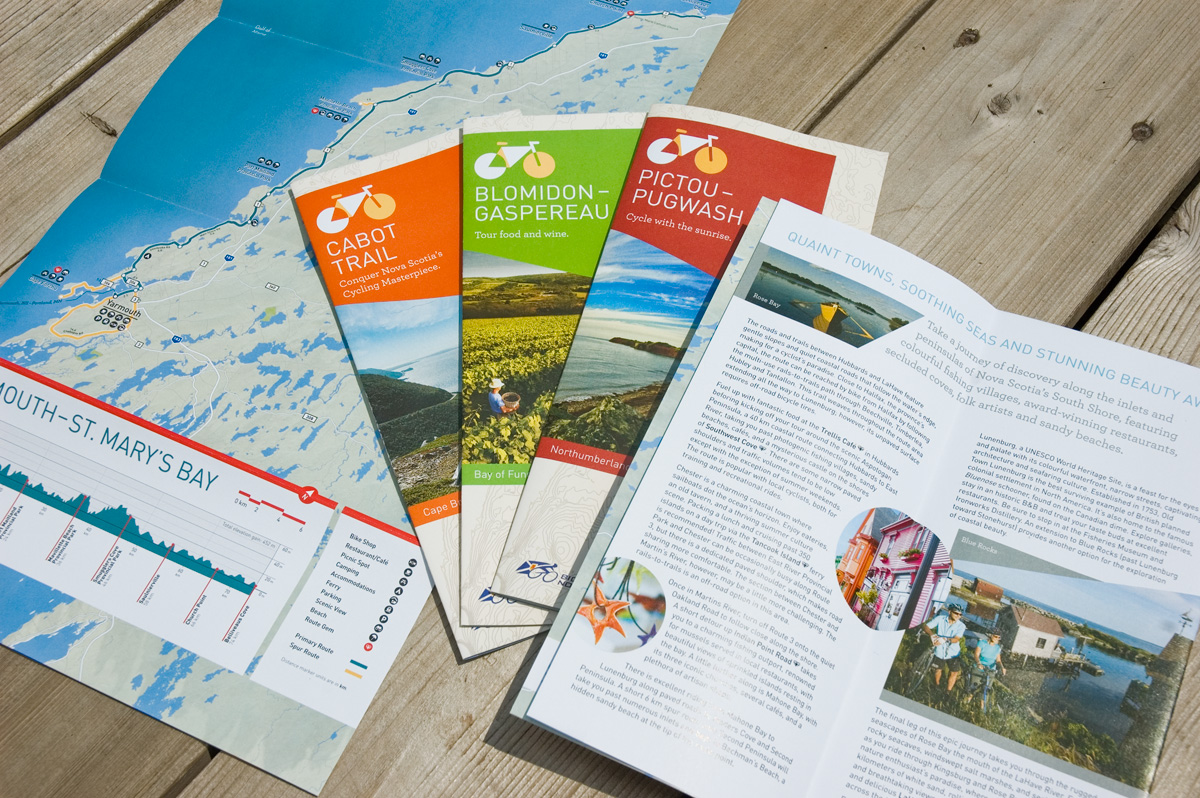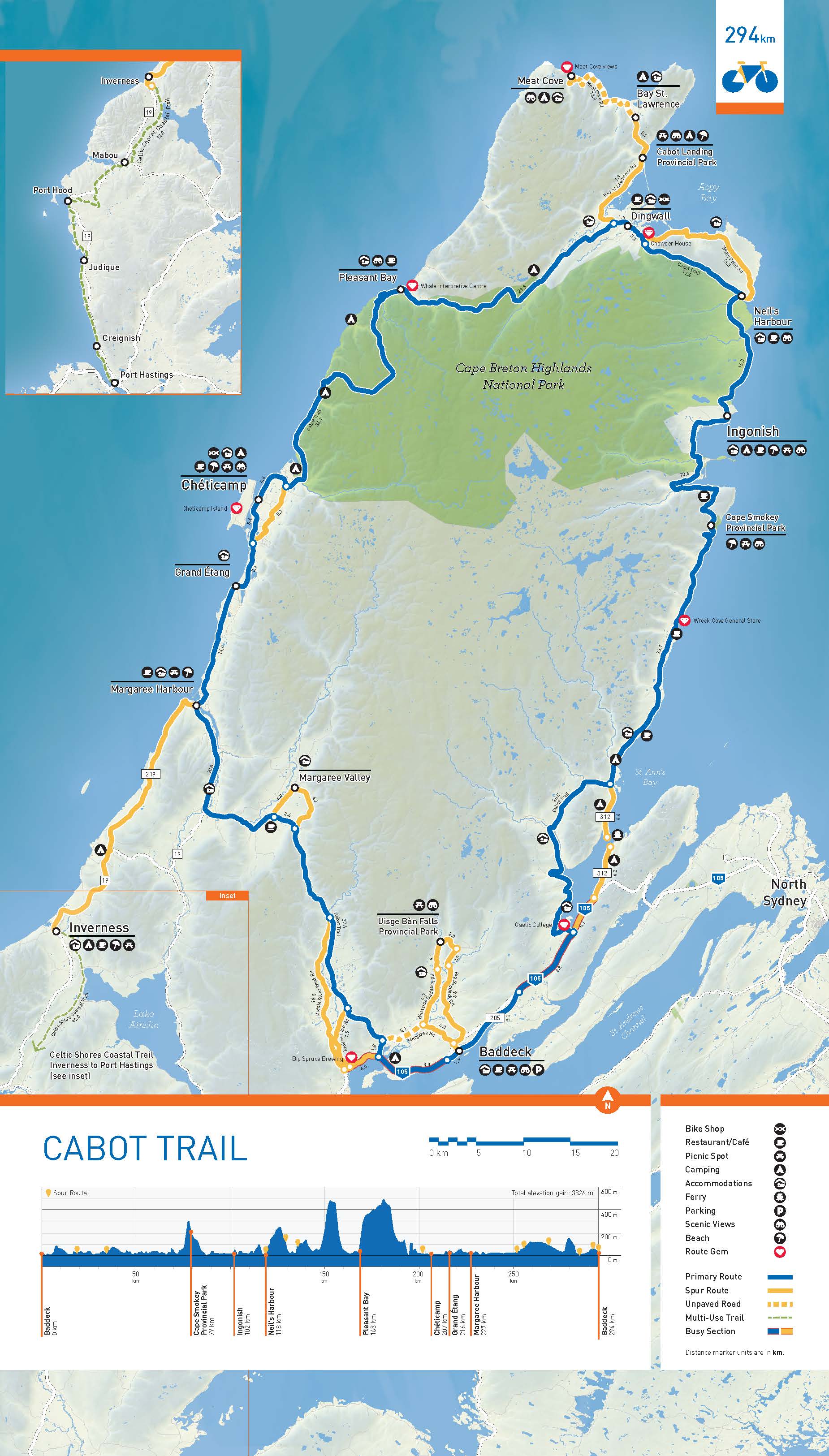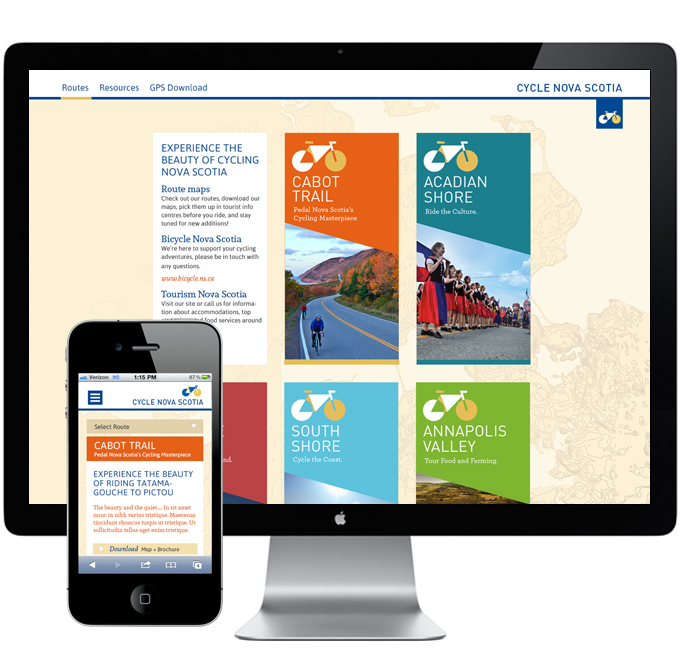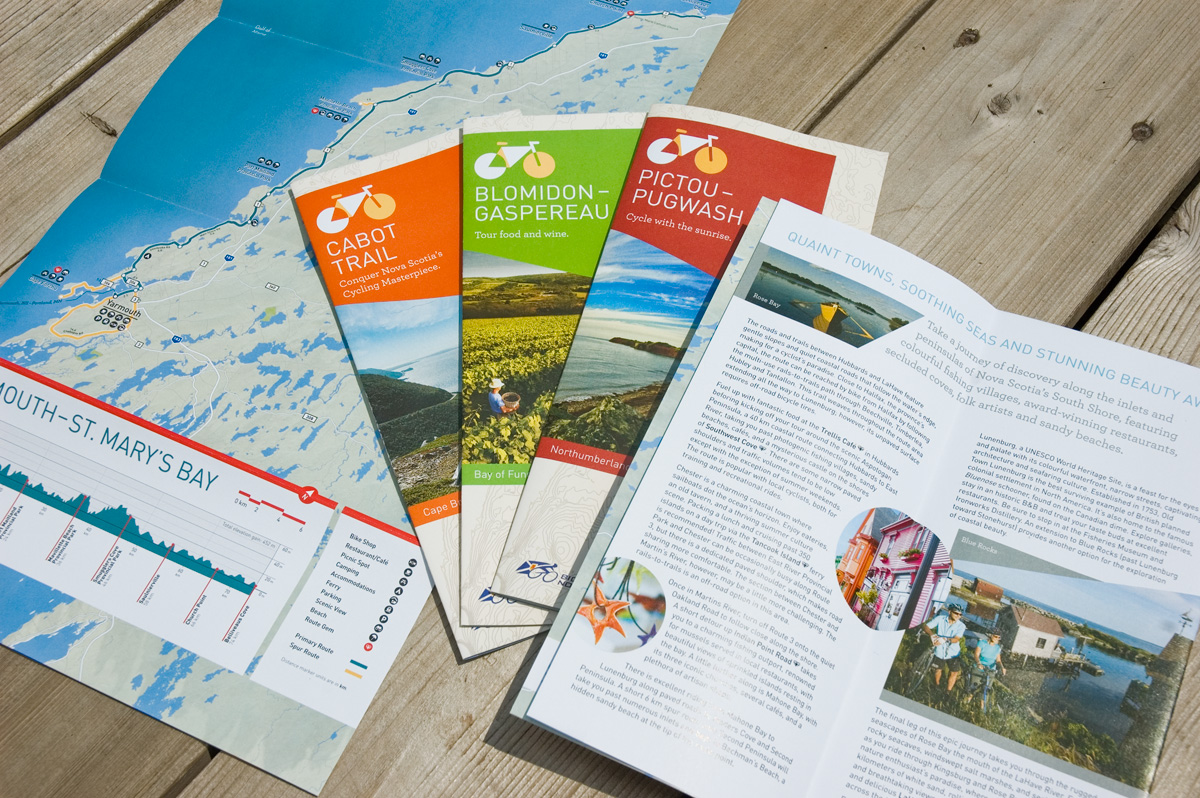 Cycle Nova Scotia Brochures
Building on our expertise in sustainable transportation and communication design, UPLAND led a creative design team in producing Nova Scotia's first professional bicycle tourism products that clearly and elegantly communicate the aesthetic and cultural values of the province's key cycling destinations.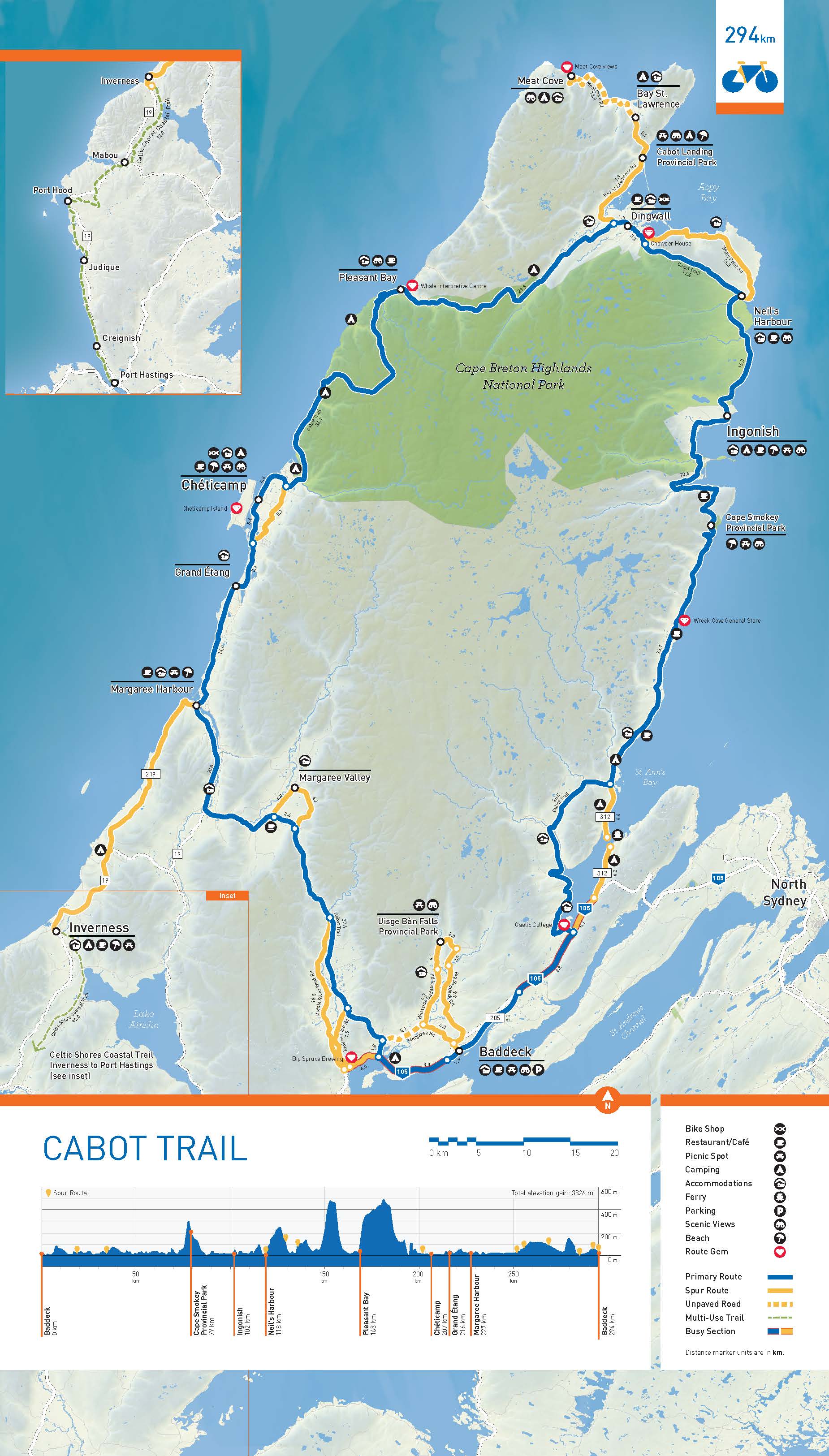 Our team, in collaboration with Bicycle Nova Scotia, the Nova Scotia Tourism Agency and the local cycling community, prepared five brochures and route maps for key areas around the province that are now available in all provincial Visitor Information Centres throughout Nova Scotia.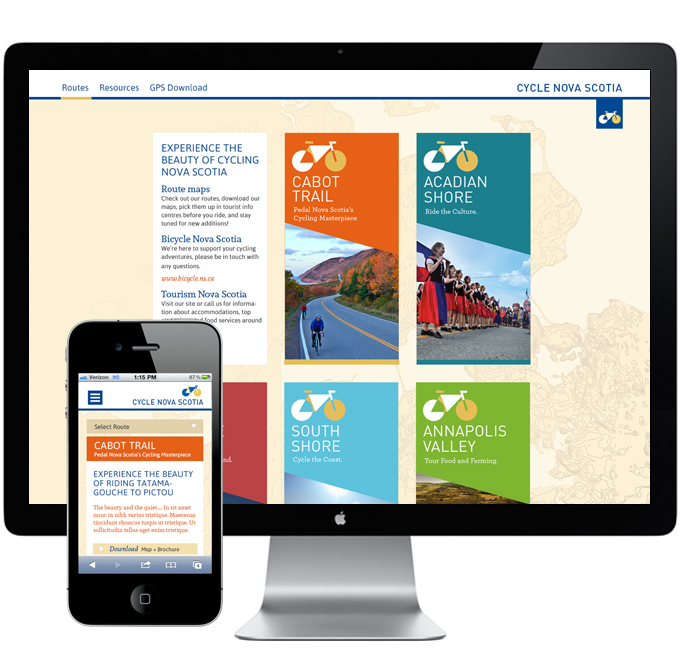 These materials are also presented in an attractive online format to show prospective visitors from around the world that cycling in Nova Scotia is a "must do".